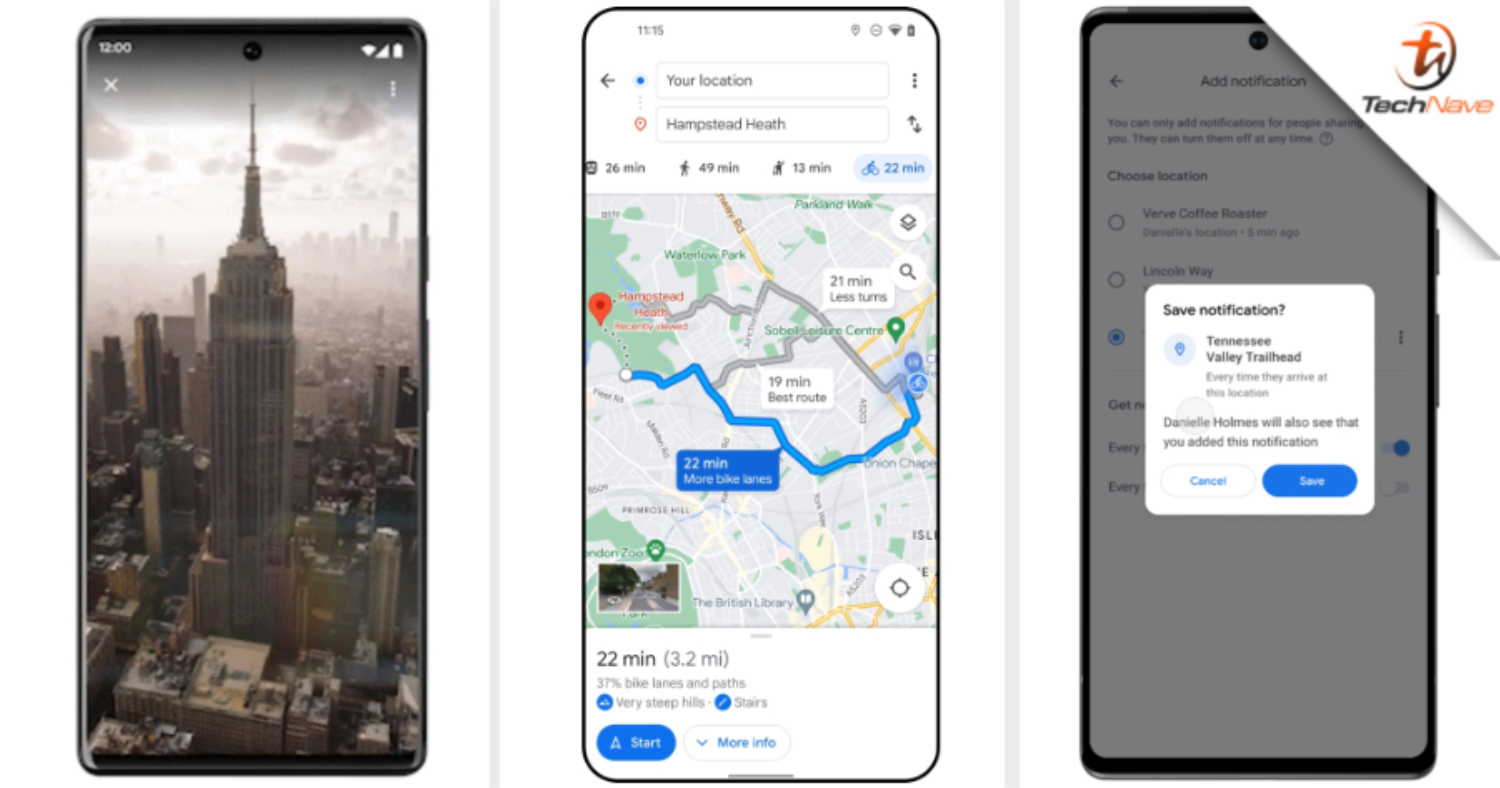 Google has announced three new features on its popular web mapping platform, Google Maps that will make it easier for users to plan their next adventure. Shared via a blogpost yesterday, the three new features include immersive view, cycling route information and a more robust location sharing.
The most impressive new feature has got to be immersive view, which Google said will enable users to experience global landmarks in a whole new way. Utilising AI with billions of high definition Street View, satellite and aerial imagery, the feature allows you to view photorealistic aerial views of 100 of the world's most famous landmarks.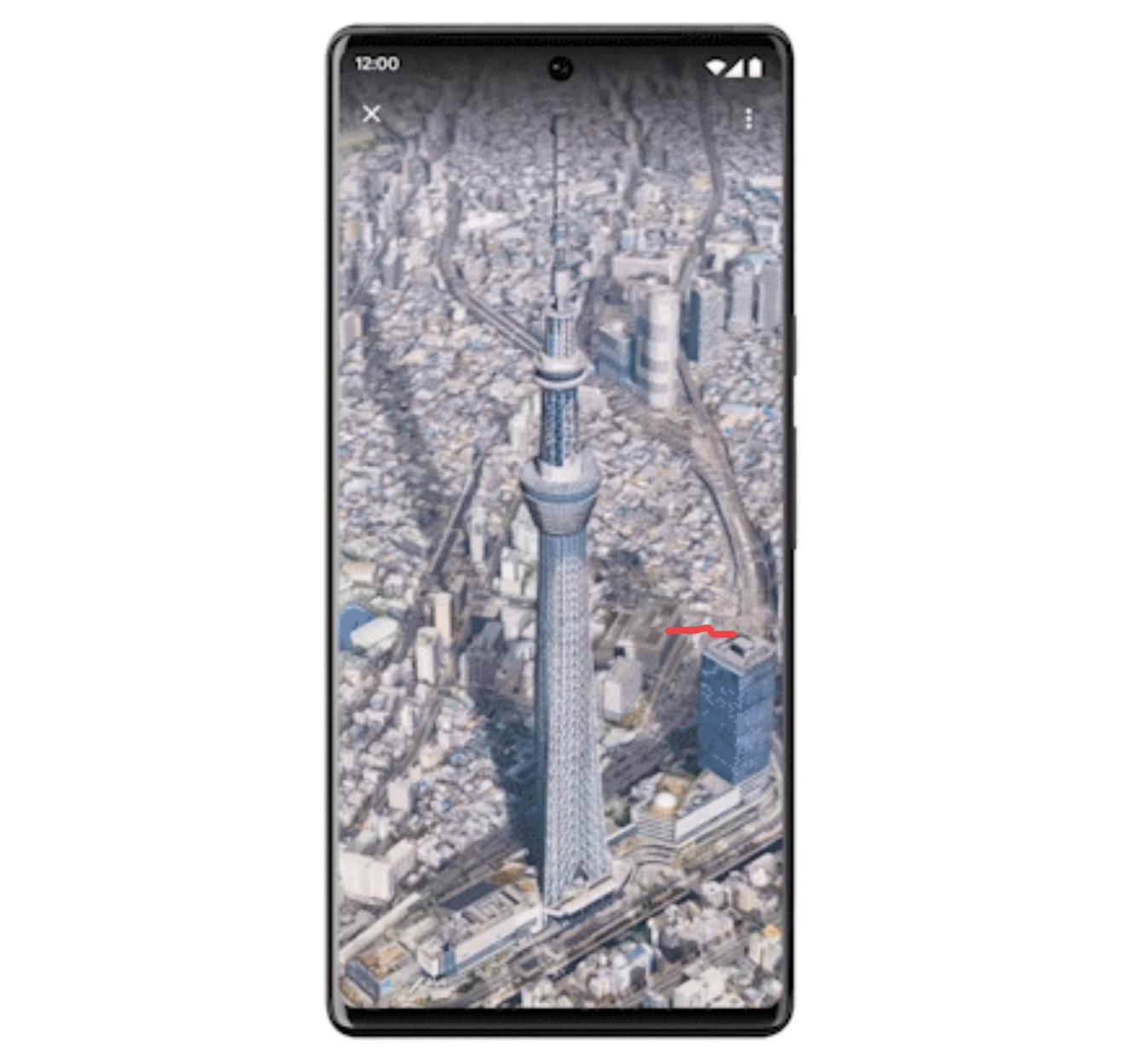 These include popular landmarks in London, New York, Barcelona, Tokyo and San Fransisco. Hence, if you're planning a trip to any of the landmarks available on immersive view, you can get a sense of what they are like up close before adding it to your itinerary. Pretty cool!
Besides that, Google Maps also has a new cycling route information that allows you to compare cycling routes and see more granular details. Using AI with data from cities, trusted cartographic partners and feedback from the Google Maps community, users will now have a more accurate and detailed information when choosing a cycling route.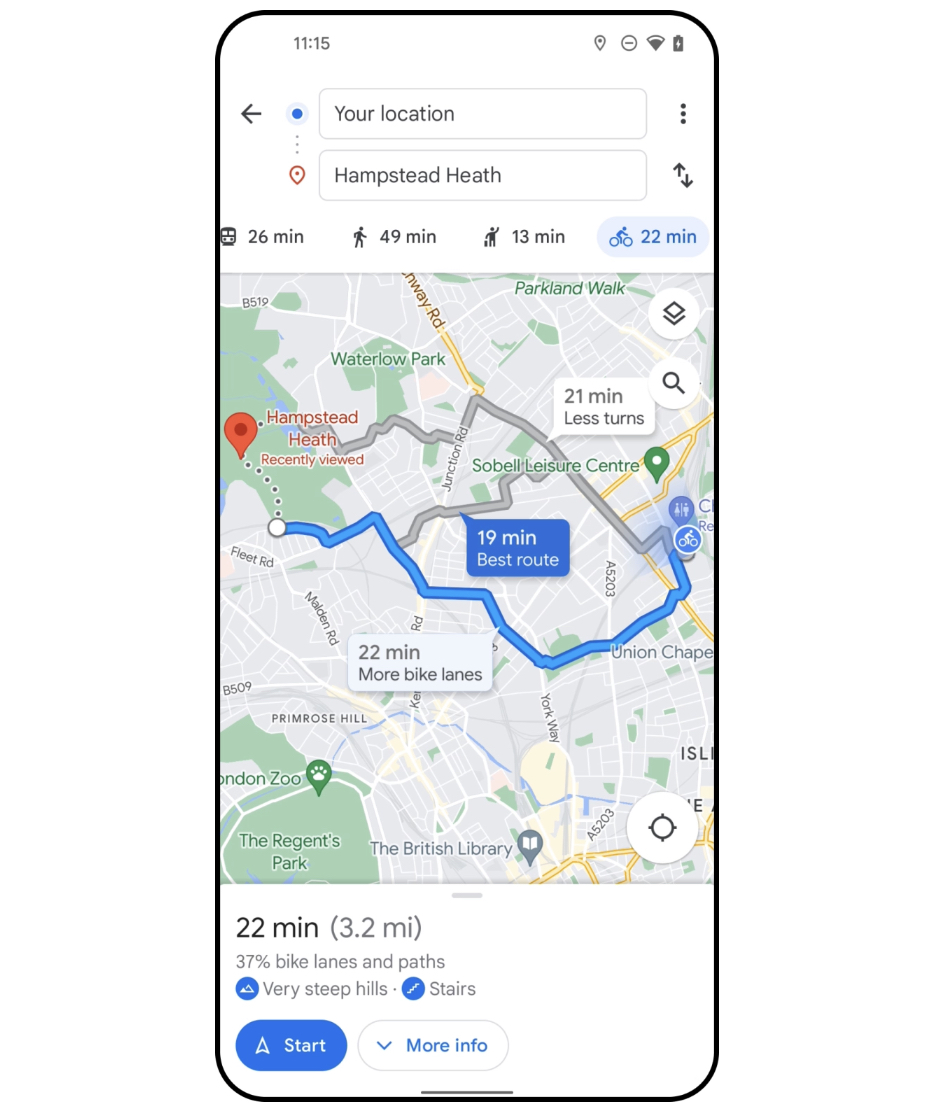 These include the elevation along the route, whether there's heavy car traffic, stairs or steep hills as well as a highly detailed breakdown of the route itself. This will provide information at a glance on what type of road users will be biking on – like a major road vs. a local street.
Lastly, the update also let you stay connected and safer on the go with new location sharing notifications. Google Maps now notify users when a loved on has arrived or left a place so you can more easily coordinate schedules and more importantly, have peace of mind.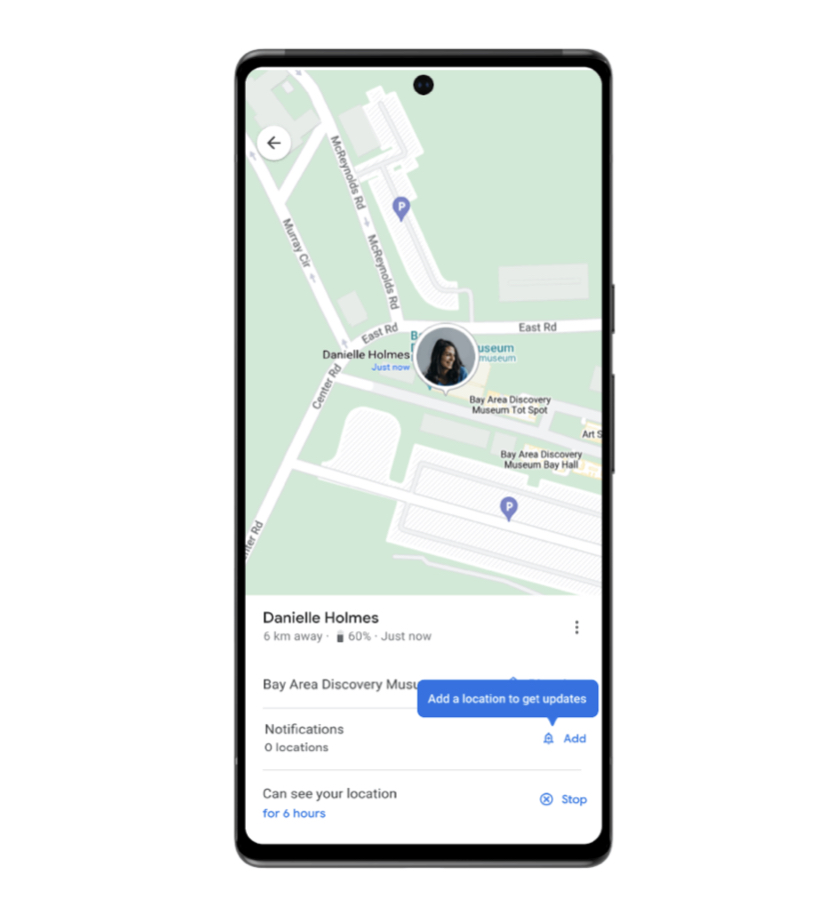 Furthermore, the new feature also prioritises privacy, whereby notifications can only be set for someone who has already chosen to share their location with you. Google Maps stressed that users are always in control and that they can choose to stop sharing your location or block someone from setting notifications altogether.
So, what do you guys think of these new features on Google Maps? Share your thoughts with us in the comments below and stay tuned to TechNave for the latest trending tech news!